Commercial Junk Removal
In San Luis Obispo
Working with business owners, contractors, and realtors to getting things cleaned up with our commercial junk removal services in San Luis Obispo
Looking For Commercial Junk Removal In San Luis Obispo?
The Junk Takers In SLO Has Got You Covered
Commercial Junk Removal In San Luis Obispo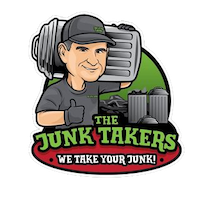 Need To Know The Types Of Items We Take?
Here's A Small Sample Of Our Commercial Junk Removal in San Luis Obispo...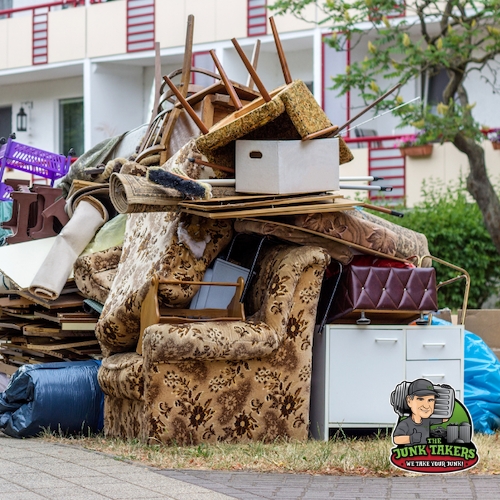 Property Clean Outs
Our commercial junk removal team offers commercial clean outs of any size and scope. We specialize in large-scale property clean outs, including recent move-out clean outs, eviction clean outs, and estate clean outs. We know how important it is to have these difficult tasks handled professionally, quickly, and efficiently- that's why we are here to help.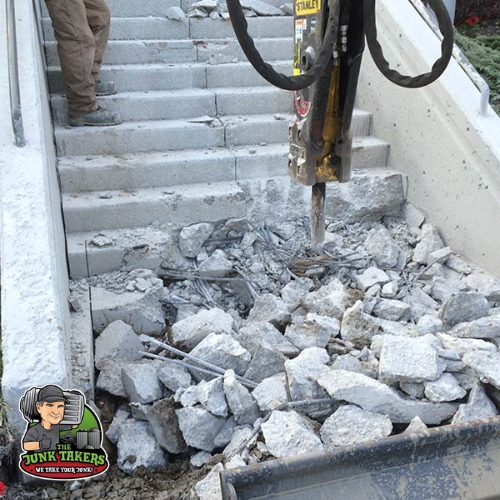 Construction Debris
If you are a commercial contractor looking for reliable and efficient junk removal services to handle construction debris clean up look no further. We specialize in commercial junk removal, providing exceptional and personalized services at competitive prices. Our team is highly experienced in all aspects of commercial junk removal, allowing us to get the job done right the first time.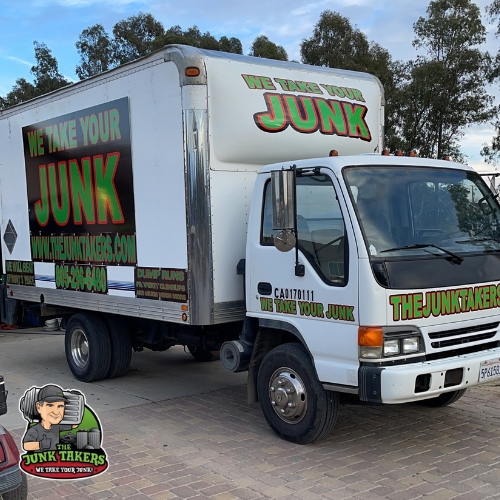 Business Junk
With so many different types of business here in San Luis Obispo each one has different types of junk they can accumulate over the years. Whatever type of junk you may have, you can be sure that we can handle it. Office furniture, overfilled dumpsters, extra trash in your business lot, old equipment, or whatever it maybe, our crew can take it all.
Here Is What To Expect When You Contact Us…
Get A FREE Commercial Junk Removal Estimate
Fill out the quick form below to schedule a no-pressure, no-obligation quote
with our friendly San Luis Obispo commercial junk removal service today.
Need to contact us right away? Call Us: (805) 556-4983
or simply fill out the below.
At The Junk Takers In SLO, we can handle just about any type and any amount of junk that you have taking up space. get in touch with our fast and friendly services today.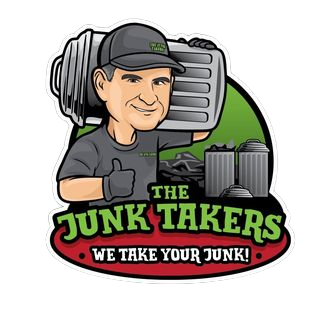 The Junk Takers In SLO are here to efficiently, responsibly, and affordably remove unwanted debris to improve the cleanliness of your property in San Luis Obispo and the entire Central Coast.
Hours Of Operation
Monday 6:00AM – 5:00PM
Tuesday 6:00AM – 5:00PM
Wednesday 6:00AM – 5:00PM
Thursday 6:00AM – 5:00PM
Friday 6:00AM – 5:00PM
Saturday 6:00AM – 5:00PM
Sunday – Closed