What can we say about our junk removal services here in San Luis Obispo other than to feel privileged to be able to work in such a beautiful area. 
We feel lucky to be part of the community in doing our part to help get rid of junk and trash of the residents here and help their properties look their best. 
We are a father and son team and our business is a father and son team even though we started things up back in 2013 when my son was just a little guy. Today, he joins me in providing outstanding service (and a whole lot of the muscle!)
Over the years we have striven to offer the best prices around while at the same time providing the best possible service to all of our customers. 
We understand that all of us, no matter who we are, pile up junk and trash at all points of our lives that need to be hauled away. 
For most people, it can be a real headache. You need a truck, you need an extra helping hand, you need to set aside time during the week to haul away your junk. 
You don't have to do that with our affordable and friendly service. We always do our best to present ourselves in a professional manner too. Just because we work with trash doesn't mean we have to look like it!
Give us a call at 805-556-4983 and we will show you why we feel that we are the most affordable and friendly junk removal service around the Central Coast.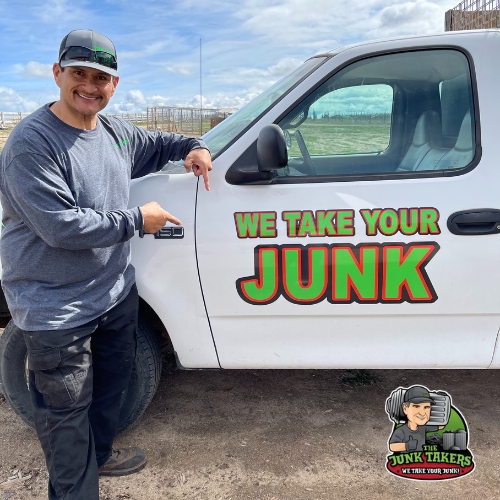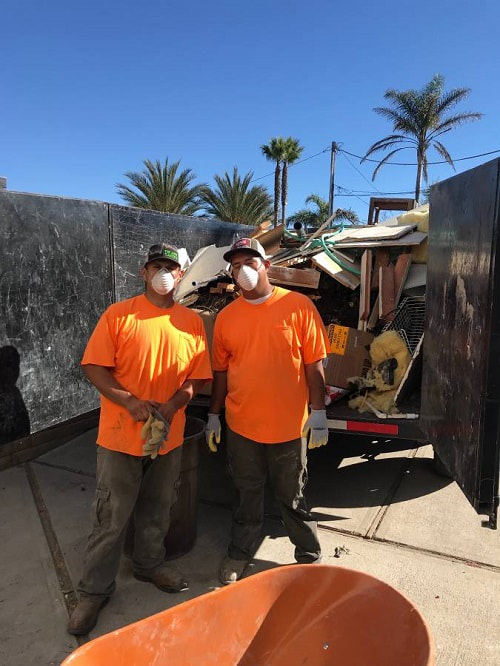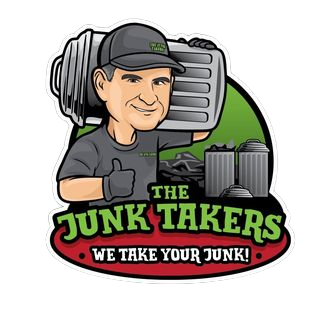 The Junk Takers In SLO are here to efficiently, responsibly, and affordably remove unwanted debris to improve the cleanliness of your property in San Luis Obispo and the entire Central Coast.
Hours Of Operation
Monday 6:00AM – 5:00PM
Tuesday 6:00AM – 5:00PM
Wednesday 6:00AM – 5:00PM
Thursday 6:00AM – 5:00PM
Friday 6:00AM – 5:00PM
Saturday 6:00AM – 5:00PM
Sunday – Closed