Small Demolition In San Luis Obispo
Use our small demolition in San Luis Obispo to break down large items like hot tubs, sheds, storage sheds, and even concrete slabs and wood decks.
Looking For Some That Does Small Demolition In San Luis Obispo?
The Junk Takers In SLO Has Got You Covered
Providing Small Demolition In San Luis Obispo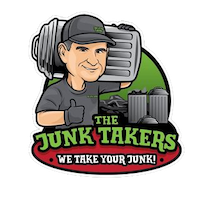 Curious To The Types Of Items We Demo?
Here's A Small Sample Of Our Small Demolition In Sn Luis Obispo...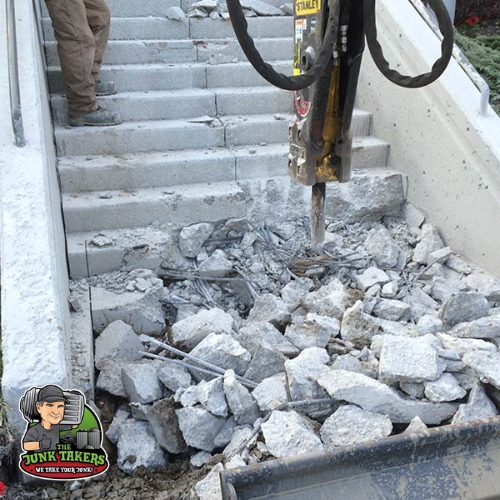 Concrete Slabs
With experience and the right equipment, our team is here to help get the job done efficiently. We can safely break down concrete slabs in no time, and take care of any necessary hauling away. From small home renovations to larger commercial projects, our small demolition services have you covered.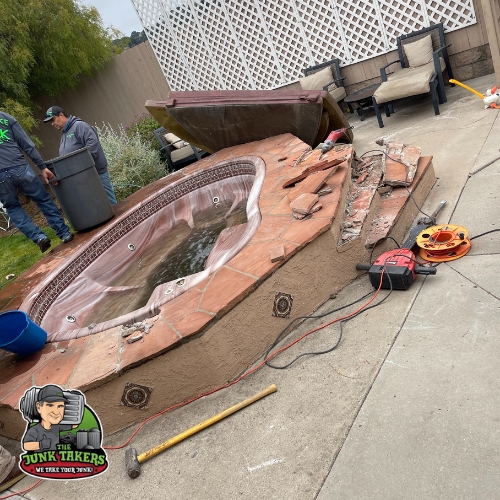 Hot Tub Removal
Here at The Junk Takers, we have the means necessary to help you get the job done quickly and efficiently. We provide top-notch equipment for breaking down those old hot tubs and all that follows in hauling them away. If you have an unsightly hot tub or jacuzzi taking up space in your backyard, look no further than our reliable services for a stress-free removal.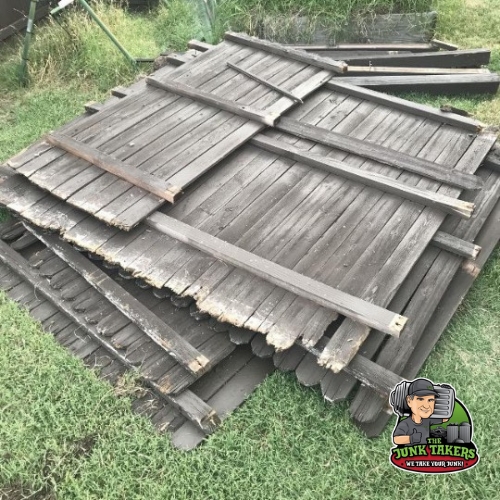 Fence Removal
Small demolition projects like replacing an old fence don't have to be a headache. We can help make the process smoother by breaking down your existing fencing for you and hauling it away. Our experienced team will ensure that your project is completed quickly and efficiently, so that you can move on to more important items.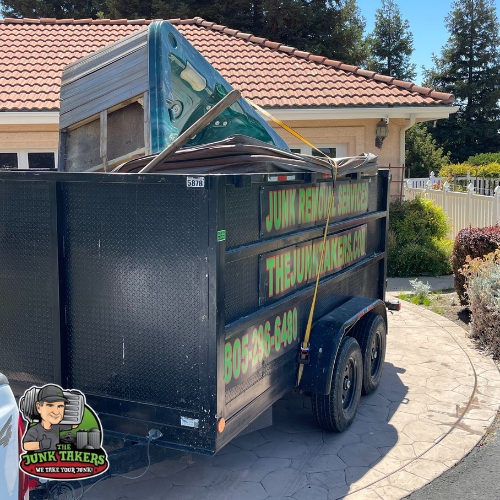 Remodel Projects
Small demolition can be one of the most time-consuming parts of getting a room ready for renovation. From breaking down cabinets and drywall to taking apart shelving, it requires precision and an understanding of the task at hand. We specialize in this type of small demolition to make sure that your remodeling project gets off on the right foot. Great service for commercial business..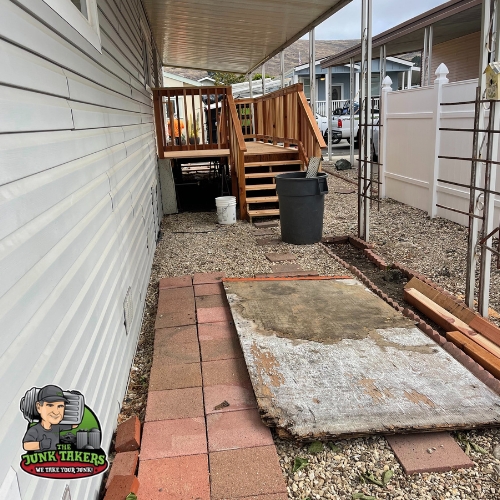 Decks & Patios
Small demolition jobs like removing a deck or patio can seem overwhelming, but our experienced team is here to make the process easier. We bring the right tools to take down your unwanted structure quickly and efficiently. A simpler solution than tackling the job yourself, you can count on us for a safe and stress-free project every time.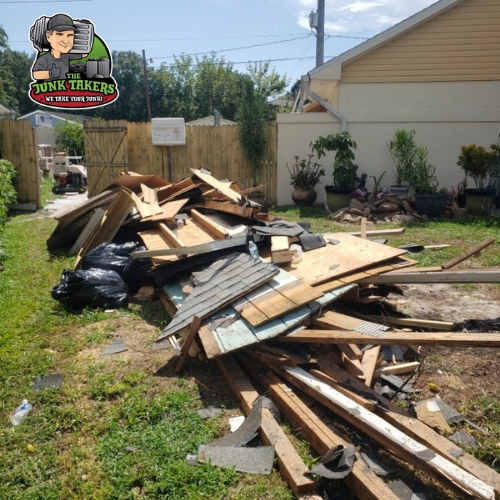 Storage Sheds
Whether it's breaking down old storage sheds or clearing out your backyard, our experienced team can help make light work of the process. We take care of getting rid of all the debris and make sure you don't have to worry about hauling it away yourself. Contact us today if you're looking for a reliable partner to help with your small demolition project.
Here Is What To Expect When You Contact Us…
Get A FREE Small Demolition Estimate
Fill out the quick form below to schedule a no-pressure, no-obligation quote
with our friendly San Luis Obispo small demolition service today.
Need to contact us right away? Call Us: (805) 556-4983
or simply fill out the below.
If you've got something large in need of breaking down, look no further than the Junk Takers In SLO. Our small demolition service in San Luis Obispo has the crew and the know-how to tackle those difficult projects quickly and safely.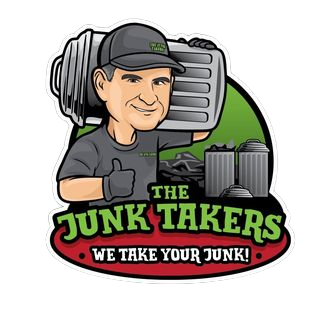 The Junk Takers In SLO are here to efficiently, responsibly, and affordably remove unwanted debris to improve the cleanliness of your property in San Luis Obispo and the entire Central Coast.
Hours Of Operation
Monday 6:00AM – 5:00PM
Tuesday 6:00AM – 5:00PM
Wednesday 6:00AM – 5:00PM
Thursday 6:00AM – 5:00PM
Friday 6:00AM – 5:00PM
Saturday 6:00AM – 5:00PM
Sunday – Closed